AAIC LUXURY TRAVEL 2021 GROUP 9 Day South African Cultural, Culinary & Safari Journey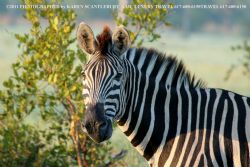 AAIC LUXURY TRAVEL is excited to invite you on our group South African Cultural, Culinary and Safari Journey, (August 31 - September 9, 2021) for 8 Days and 7 Nights. We will depart the USA on August 31, 2021 and land in Amazing South Africa on September 1,
...
Adventure and Active
All Inclusive
Family Vacations
Holiday Travel
Luxury
National Parks and Preserves
Safari, Animals, and Wildlife
Sun and Sand
Villa and Castle Stays

AAIC LUXURY TRAVEL
, is a full service concierge travel agency that specializes in creating custom luxury travel experiences with a particular focus on gourmet cuisine, history and the culture of the people in warm, sunny and exotic destinations!
Through our rich travel partnerships, we are able to provide our valuable clientele with VIP Services...such as luxury 5-7 Star Hotels, Private Villa's, Lodges, Condominiums accommodations, etc., a dedicated concierge host on preferred
...
This is an Exclusive Offer

Double Occup: Downtown  - Deluxe Studio,(Cape Town), Luxury Room (Safari), Premier Suite (Johannesburg) Airfare Not Included
This is an Exclusive Offer

Double Occup: Option 2: Waterfront - Standard Room, (Cape Town), Luxury Room (Safari), Premier Suite (Johannesburg) Airfare Not Included