4 Day Hong Kong Foodies Tour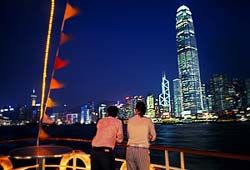 4 Day Hong Kong Foodies Tour
The Package:
Hong Kong welcomes with an iconic skyline, a legendary kitchen, and lush, protected nature where rare birds and colorful traditions thrive. The Hong Kong Wine & Dine Festival, taking place in October 2018, brings together world-class food, drinks and entertainment right next to the stunning Victoria Harbour skyline. Aside from wine-pairing meals designed by master chefs and
...

Travel2 was created by the partnership of two renowned travel brands: Newmans Vacations and ATS Tours. Combined with Islands in the Sun, our sister company specializing in romance travel, we bring more than 200 years of experience in designing customized travel itineraries to Australia, New Zealand, the South Pacific Islands and Asia.
We understand that no two travelers are alike so we offer endless travel choices for first-time visitors and unique, "off-the-beaten-path" itineraries
...